**COVID-19 specific information**
Inclusion Europe has made proper easy-to-read information about coronavirus.
Refer to it adapt your messages : https://www.inclusion-europe.eu/easy-to-read-information-about-coronavirus/
*****************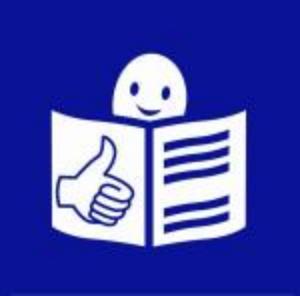 Easy-to-read is a method of presenting information, texts and documents that is easy to understand for people who have learning difficulties or intellectual disabilities. It makes information accessible to everyone, allowing people to make their own choices.
There are rules to help people make their information easy to read and understand? Refer to the Sources section bellow for full information and find hereafter a few tips:
1. For written information:
Make one sentence for one idea or piece of information
Do not use difficult words. Explain technical words with short sentences to make sure people can understand them. Never use footnotes or percentage, but "many" or "few"
Speak to people directly.Use words like "you" to do this
Always start a new sentence on a new line and cut the sentence where people would pause when reading out loud.
Preferably use sans-serif fonts and not less than size Arial 14. Other fonts are harder to read because the shape of the letters is not as clear.
Avoid italics and condensed fonts and use instead bold for important words. Align you text to the reading sense, not justified text.
Try to mix your text with images that helps to understand the content. Use simple images, avoiding those with too much information
2. For video material:
It must focus on making difficult ideas easy to understand: message should be short and clear.
Do not speak too fast. The background voice should be slow and very clear.
For web material, buttons for sound and full screen should be easy to find.
If you put subtitles, they should follow the standards for written information.
3. For audio material:
Follow the tips of Written information, they are also very important for making audio information accessible
Make sure that the person speaking had good pronunciation and articulates clearly.